Our people and our community come first. We are here to protect and serve you – now and always. to view our response to COVID-19
New from the Makers of CRUSHTM a Powerful Buying Tool that does the thinking for you.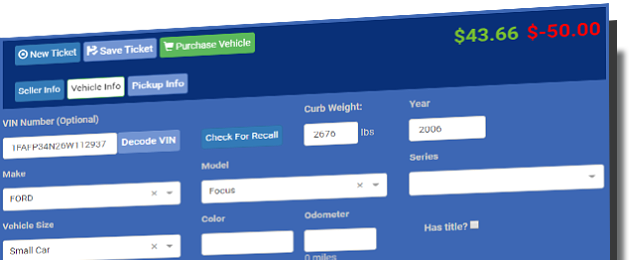 Equip your staff with the tools they need to make informed vehicle buying decisions.
Dispatch tow drivers with vehicle details and Google Maps Navigation API directly to their mobile device.
Pay competitive prices for vehicles based on your area.
Purchasing Power to buy the vehicles your customers want.
Dispatch and schedule tow truck drivers.
Integrates directly with the CRUSHTM inventory management module.
Real time driver updates via smart phone.
Embedded Google Maps Navigation to assist drivers in locating vehicles.
©2020 S3 Software Solutions
TM
| Salt Lake City UT |
801-355-3388
Location | Support | Privacy Policy |
Contact